The Trojan Women
Writer: Euripides-Sartre-Gyula Illyés-István Szabó K.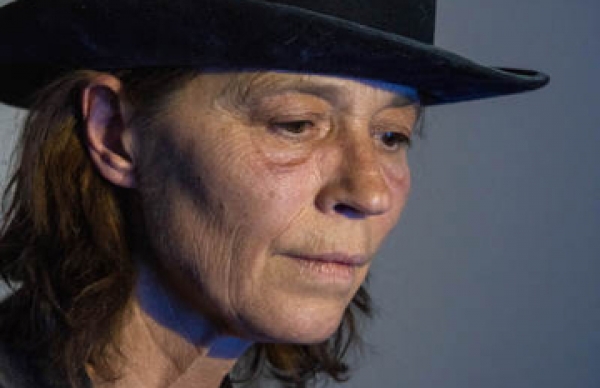 Director: István Szabó K.

The Trojan Women is the chronicle of a foolish war followed by a bitter peace: through female eyes. The daughters and women of the defeated Trojan house are the helpless preys of the cruel retribution. Mocked, bereft of hope, they are waiting for affliction, for some exile, for others death. The four characters (the Mother, the Wife, the Virgin and the Whore) let the war be seen from their own, particular point of view; confronting emotional and rational levels of interpretation, we get a clear image of what should not have happened, yet it proved inevitable, because the Gods, in their lofty boredom, threw the dice, and in one way or another, Troy had to fall.

The performance is basically an installation: the concentrated presentation of a terrible conflict on a few squares in a way, that its true volume expands associatively by the viewer's imagination. We are in the hall of fate, behind our hero(ine)s is the burned-down Troy, and in front of them many versions of hopelessness. As in the tragedy of Euripides, by the adaptation of Sartre and Gyula Illyés the unity of time becomes looser, in István K. Szabó directors transcript it dissolves completely, and by the haunting voices and images from the big crucible of the history, he refers to some eternal fire, reeking ruins, because Helen of vanity rouses further delightful havoc, and there is no man who can resist temptation.

And in the silence of death only the Trojan women give voice.



Characters:
HECUBA:
Mária Varga
(guest)
ANDROMACHE:
Kata Huszárik
HELEN:
Ágota Szilágyi
CASSANDRA:
Erika Tankó
TALTHYBIUS, MENELAUS:
Zsigmond Bödők

Music:
Ovidiu Iloc
Costume:
Florina Bellinda Vasilatos
Set:
István Szabó K.
Premiere: March 17, 2019, Maladype Base