Out-let - Maladype in Bucharest
Upon the invitation of the Hungarian Institute in Bucharest, Maladype actresses Ágota Szilágyi and Erika Tankó perform Out-let, their personal performance of autobiographical inspiration in the Romanian capital.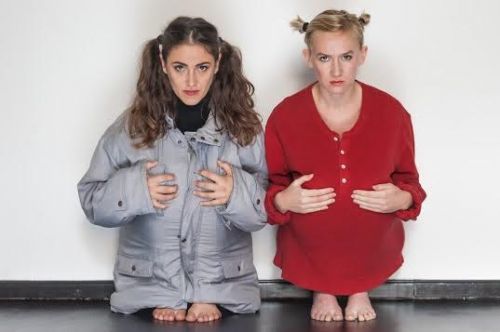 This is not the first time Maladype visits Romania: in 2011, Ubu Roi was performed at Teatrul Act, Bucharest; Büchner`s Leonce and Lena was staged at the Sibiu International Theatre Festival, while Lorenzaccio, directed by guest director Sándor Zsóter, was invited to the UNDERGROUND Festival in Arad. In 2012 Platonov and EggsHell, while in 2013 a co-production with the Radu Stanca National Theatre, The Master and Margarita, which received 5 UNITER nominations, brought great success to the company at the Sibiu workshop, a determining site in both the Romanian and the international theatrical scene.

Enthusiasts of contemporary theater in Bucharest can see the performance by the two actresses on Wednesday, January 20 at 7 pm.